What We Do
We provide a range of community activities from the club's Ogi Bridge Meadow Stadium, engaging several hundred participants from the local area.
These events include, but are not limited to:
Bluebird's Befrienders – Supporting 16 Over 50's who are isolated and lonely through a befriending programme.
Half Time for Carers – Supporting 24 Carers by delivering well-being activities.
Bluebirds Walk & Talk – Supporting 12 people with mental health by organising woodland walking sessions working with mental health charities.
Bluebirds10for10 – Community food package project which delivered 100 packages of vital food and goods to vulnerable people during the national fire break lock down.
Choirs For Good – Supporting 25 people who are lonely and isolated through singing in the stands
Pembrokeshire Schools Football Boot Recycling – Campaign to support children and families in poverty. 5 schools, 70 pairs of boots.
Over 50's Walking Football – Supporting 22 Over 50's well-being through football.
Walking Football for Adults with ALN – Supporting 18 adults who are ALN with their well-being.
Walking Football – Supporting 21 veterans who are suffering with mental health.
Tŷ Hapus Sir Benfro  – Supporting 10 people who are living with Young Onset Dementia in partnership with Tŷ Hapus and the NHS. Please see the link to a film that was made at our club by Alzheimer's Society to highlight the new innovative approach to connecting with elderly men in the community and helping people living with dementia.
We Wear The Same Shirt – Supporting 24 people with Mental Health. This programme has made a big impact, and this has been well documented on S4C's Mwy O Sgorio.
Achieve More Training Professional Learning Centre – Trained and recruited 25 teacher assistants and sports coach apprentices for 22 Pembrokeshire Schools.
In June, our pre-apprenticeship programme was praised by Paul Davies MS in the Senydd, following his visit to the Ogi Bridge Meadow Stadium. Paul commended the service for offering excellent training opportunities, which are being delivered in the heart of the community.
Fit & Fed School Holiday Programme  – Supporting children and families in poverty.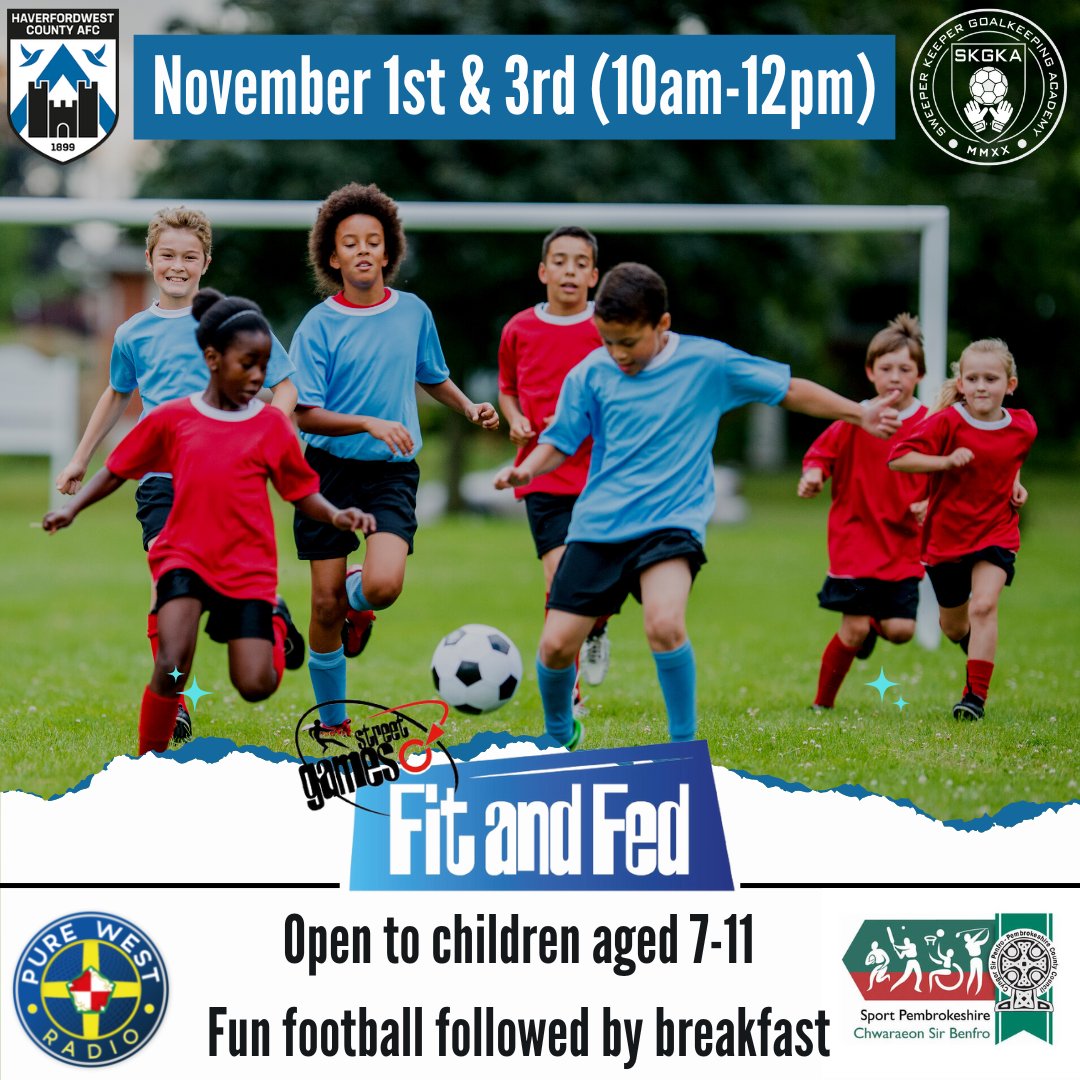 Sporting Memories – Supporting isolated and lonely people through sport reminiscence.
We are also proud to be working in partnership with Pembrokeshire Targeted Youth Team and Street Football Wales to help tackle homelessness and social exclusion through football. This video explains what Street Football all is about, and what are trying to do to tackle homelessness.
Back in May, we were invited to the premiere of 'Tosh', a film created by EatSleep Media which tells the incredible footballing story of former Wales manager, John Toshack. The premiere was shown at the Swansea.com Stadium, home of Swansea City. Prior to the screening, we spoke with EatSleep Media about all the work we are doing as a club to support people living with dementia. The interviews featured on FC Cymru, the Football Association of Wales' magazine show, and helped us to promote our new Tŷ Hapus Young Onset Dementia service and the new Sporting Memories Foundation sessions we are delivering at the club. You can watch our section here:
Episode 4 of our club documentary, You Can Have It All, focuses on the various community projects being carried out by the football club, and outlines the positive impact they are having in the local area.
To find out more information on our community activities, please take a look at Issue 24 of the Life Seeker Positive Living Newspaper by clicking the image below: